Well, the results are in! The most popular dog names in Portland, Oregon, and the surrounding areas, according to OregonLive.com, have been tallied. Out of 130,000 dog licenses filed in the tri-county areas (drum roll, please)…
The top 5 most popular dog names in Multnomah, Washington, and  Clackamas counties are:
Lucy
Bella
Buddy
Max
Daisy
The Oregonian set up a quiz after collecting the list of names to see which ones people thought were the most popular. They listed the top 3 actual names and threw in a few odd ones, just to shake things up. Here is how the 2,000 quiz voters thought the list should be prioritized in order of popularity:
Buddy
Bella
Lucy
Mr. Waffles
Maxwell Rocket Man
Wondering how those names check out with other cities around the US? As original and "weird" as Portlanders would like to see themselves, the top 5 dog names in the Portland area are fairly on par with many other cities.
Most Popular Dog Names in Other Cities
Popular Denver Dog Names
Bella
Buddy
Max
Lucy
Molly
Daisy
Popular Chicago Dog Names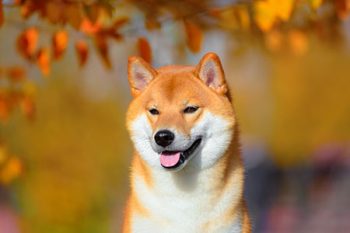 Male Names
Max
Charlie
Rocky
Buddy
Cooper
Female Names
Bella
Daisy
Lucy
Sadie
Molly
Popular New York City Dog Names
Lucy
Max
Bella
Charlie
Princess
Popular Los Angeles Dog Names
Princess
Chiquita
Lucky
Max
Dog Names and Licensing
All of this information comes from license documents. While having your dog's name counted when popular names are being tallied is one of the more trivial reasons for licensing your pet, it is a fun one. Funding for so many important animal protection measures come from pet licensing funds. However, on a more individual note, having your dog returned to you safely if he or she gets loose is a reason that rises to the top of the list for most dog owners.
When your dog is licensed and has a tag with your information on it, he or she has the best protection you can offer. While you may be very careful with your dog, you cannot predict things like natural disaster emergencies. In those types of events, many pets end up loose or left alone. Having current information on your dog's tag as well as keeping him or her current with the county means there are records of who your dog belongs to and how to contact you. He or she has the best chance of making it home, should he get separated for any reason.
For more information on licensing contact your local county's animal control. Of course, having your dog boarded during times that are common for them to escape (like moving from one home into another or hosting large family events when the door opens a lot and not everyone is so careful to notice if little Bella or Buddy got out) is always a good option to consider. Contact your favorite dog boarding service for more information.