Dog Boarding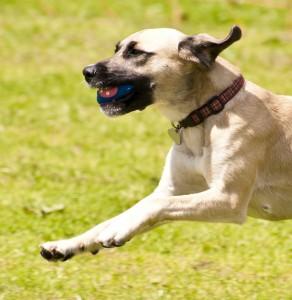 People who've taken their dogs to traditional kennel boarding facilities know what that means for their beloved pet. They get locked up, access to the outdoors is limited, and interaction with other dogs is rare. It can feel like less of a boarding facility and more like an animal prison. You don't have to traumatize your pet every time you leave with pet boarding services near Tigard from Safe Journey Dog Boarding.
We provide open
dog boarding
near
Tigard
where your dog has access to indoor and outdoor areas, toys, companions, and continual care. With nearly complete freedom of movement, our dog boarding facility near Tigard is unlike anything you've seen before. Our
FAQ
answers many questions you may have, and we're more than happy to answer any that remain. When you're ready for incredible dog boarding we'll schedule an informational tour so that you and your companion can view the facilities. Please call as you arrive, we like to greet all potential boarders in person! It also provides us with an opportunity to explain our curbside services for pick up and drop offs.
Your Premier Dog Boarding Facility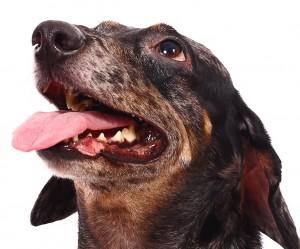 The tour will cover our entire facility, and allows us see how your dog reacts to a cage free environment. Because of our
dog boarding
facility's open nature, we need to make sure your dog is suited for this type of boarding. Our facility has two distinct and unique areas. The first is our indoor area. This has been designed for stimulation, allowing dogs the opportunity to play and sleep in a space just for them. We've found the majority of boarders do not use beds brought from home, and ask that you leave yours there as well.Our large grassy outdoor play area has double gates for protection and safety. It's a great place for animals to lounge around, chase each other, and enjoy the fresh air. Dogs are fed individually in a room specifically for that purpose. At feeding time we give any boarders who's parents supplied treats one after dinner. All dogs get several opportunities to go to the bathroom before lights out, there is a final break at midnight. We believe a dogs health is of the utmost importance, and that's why we maintain a pesticide free outdoor area and climate controlled indoor area.
Canine Boarding Preparation
After the tour we'll move forward if you and your dog are pleased with the accommodations. Every new boarder gets a free day of dog care. This helps promote socialization and allows them ample time to familiarize themselves with the facility. On the day you arrive for your extended
dog boarding
near
Tigard
, you only need three things.
Your canine's favorite leash
Your canine's favorite food
A form of payment
Our dog boarding near Tigard is designed to promote activity without the use of toys. Please leave anything at home that your dog may be defensive or possessive over. If you have any special instructions regarding medication delivery or anything else, please let us know beforehand and we will carry them out. Our canine boarding facility has open hours between 7am and 7pm. We're excited to meet your pet so don't hesitate to call
(503) 209-0177
or
Contact Us
today for open dog boarding near Tigard.
Other Services Include