Dog Boarding

You love your dog, but you can't always stay with them. Visiting family, going on vacation, and other unexpected ventures often require leaving home. You don't always have friends and family who can take care of your pet, but you still want to give them best care when you're away. That's where we come in. When you want outstanding pet boarding services near Lake Oswego you want Safe Journey Dog Boarding.
We'll take incredible care of your dog while you are away. Our FAQ answers many questions boarders frequently have about our boarding facility near Lake Oswego. It's our goal to provide you with the best dog boarding near Lake Oswego. That's why we always try to schedule a tour with the parents of prospective boarders for both your dogs safety, and the safety of other guests. This time gives us the chance to observe your dog in our free range dog boarding facility.
Please call us on your arrival to our facility so we can greet you in person. It's here where we'll familiarize you with our accommodations including the sleeping and play areas. If everything goes well, we will socialize and familiarize your dog with a free day of dog day care, while finalizing boarding arrangements with you.
Preparation for Dog Boarding
You don't need much for exceptional dog boarding near Lake Oswego. Just bring:
Your companion's favorite leash
Your dog's favorite food
A form of payment
We ask that you please leave any items that could be forgotten, damaged, or a source of possessiveness or defensiveness for your dog at home. Our dog boarding facility near Lake Oswego is designed for guests to get loads of exercise without the use of toys. We have found that most boarders don't use beds when owners supply them. Our facilities have great areas specifically designed for resting. Our tour is a great time to tell us if you dog requires any special care as well.
Comprehensive Canine Boarding
An Expansive Dog Boarding Facility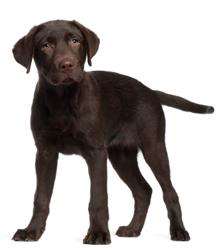 Our entire team is dedicated to carrying out any specific instructions concerning feeding times, behavior, and medicinal needs. Our massive 1400 square foot dog boarding facility provides your dog with free reign during open hours. That includes a lovely basking area, fenced in yard, and indoor play area. Double gates have been installed for additional security.
Meat-Time Accomodations
We have a room dedicated for feeding, and feed all guests one at a time. If you supply treats we will give your dog one during meal time. Averaging 12 – 15 boarders during weekdays, we usually have between 10 -12 on weekends. We always have personal dogs on-site, so you're companion will never be alone.
Dog Boarding Schedule
Standard hours extend from 7am to 7pm. Doors to our outdoor facility close at 7pm, but guests do get multiple bathroom breaks prior to midnight. Our indoor area is climate controlled and our outdoor play area is pesticide free. For exceptional crate free home dog boarding near Lake Oswego, call (503) 206-0177 or contact Safe Journey Dog Boarding today.
Other Services Include: