Dog Boarding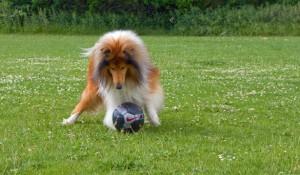 Dog boarding brings to mind rows of kennels and depressed dogs for many pet owners. They can feel more like a shelter than a luxury, but pet boarding services near Milwaukie don't have to be stressful for you or your pet. With Safe Journey Dog Boarding your dog gets freedom of movement, access to both indoor and outdoor play areas, and detailed care from our wonderful staff.
If our FAQ leaves you with any lingering questions, we're more than happy to answer them. When you're ready for exceptional dog boarding, we'll schedule a tour of our facility for both you and your canine companion. We ask that you call before arriving so we can greet you. This also gives us a chance to explain the operation of our curbside pick up and drop off services.
Your Premier Dog Boarding Facility
Our tour covers our entire facility, and gives us a chance to get to know your dog. As a cage free environment we'll need to ensure your dog is well suited for this type of dog boarding near Milwaukie. Our facilities are composed of two distinct areas. An indoor area is perfect for playing and has many different areas for sleeping. For this reason we ask you not to bring a bed, we've found most of our boarders will not use them while here.
Our grassy outdoor area features double gates. This is for your dogs safety, and ensures even the cleverest canine remains carefully supervised. All pets are fed individually in a designated feeding room. If you bring any treats, we'll give your dog one of them at this time. We take several bathroom breaks before bedtime, with a final break at midnight. Our outdoor area is pesticide free, and our indoor area is climate controlled.
Canine Boarding Preparation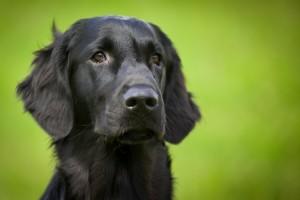 Once the tour ends, if you would like to move forward, we'll sign paperwork and treat your dog to a free day of dog day care. This helps familiarize your friend with the facility and promotes socialization. When you bring your dog in for our exceptional dog boarding near Milwaukie, we ask that you bring just three things.
● Your dog's best leash
● Your dog's favored food
● A form of payment
Our dog boarding near Milwaukie is designed to provide your canine with lots of exercise without the use of toys. To promote harmony we ask that you leave anything at home that may be a source of defensiveness or possessiveness for your dog. We're happy to carry out any special instructions including medication delivery as long as you let us know beforehand. Our canine boarding facility is open from 7am to 7pm daily, and we can't wait to meet you and your pet.
For exceptional, open, dog boarding near Milwaukie that you and your dog will love, call (503) 209-0177 or Contact Us today.
Other Services Include: