---
Getting Started
Explore our site for answers and helpful information.
Call us at (503) 209-0177 to setup a tour.
Fill out and submit our registration document and liability waiver along with a copy of your dogs most recent vaccination records. Vaccination records can be emailed to [email protected]
Vaccination Requirements
All dogs are required to be vaccinated for Rabies, Bordetella ( Kennel Cough) and the standard regional core vaccines given as one injection in metropolitan areas of Oregon/Washington. (Normally this is referred to as DHPP or DHLPP which includes distemper/parvo, etc)
Vaccination records can be emailed to Saf[email protected]
Spay & Neuter Policy
Due to problematic behavior, no non-neutered adult male dogs will be allowed.
Non Neutered male puppies will be considered on a case by case basis.
Non-spayed females are allowed as long as they are not in heat.
---
Availability
Call
(503) 209-0177
to inquire about availability.In most cases we will be able to accommodate your needs. Christmas, Thanksgiving, July 4th, and other major holidays are busy times; call or email early to ensure availability.
Existing Customer Reservations
Existing Customer Reservations can be made here.
New customers please refer to the "Getting Started" button.
Normal check-in and check out times are between 7:00am and 7:00pm, 365 days a year.
After hours pick-ups and drop-offs can be arranged. (Additional fees may apply)
No drop-offs before 6:00am
No pick-ups after 9:00pm
Dogs boarding for the first time should be dropped off in the morning as early as possible, no later than 3 PM
Gallery
Schedule an onsite tour today by calling (503) 209-0177.
See pictures of our facility and 4 legged clients here.
---
What To Bring
For Daycare, we just need your dog on a leash. Most customers prepay to save time and money. We're happy to accommodate you on a pay as you go basis. Half days (5 to 6 hours or less) are $15 / Full days are $25.
Overnight Boarding:
Bring your dog on a leash
A form of payment (unless stay is open ended)
Enough food for your dog's stay or we can provide a high quality kibble at a cost of $2.50 per day
Hours
Business Hours for phone calls, day care or boarding pick-up and drop-off:


7:00am - 7:00pm 365 days a year
Payment Info
Payment is due at the time of drop off.
Payment is due at time of pickup if the stay is open ended.
If you return for your dog(s) earlier than planned, SafeJourney will refund or credit any unused portion of your fee.
Payments can be made with our app or in-person using cash, check, or major credit card (Amex, Visa, Mastercard).
Pay on this website in addition to our app and in person.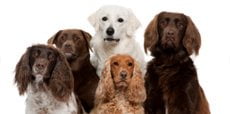 DOG BOARDING
Crate-Free Home Boarding. No Cages, Crates, Pens, or Kennels! How it works: You make a reservation to bring your dog to us during check-in hours. Your pet spends the day and night at our comfortable Victorian home, with us and other dogs. For your dog's protection, our home is climate-controlled and our yard is pesticide-free.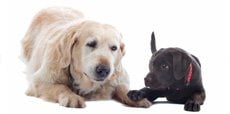 SPECIALIZED SERVICES
Some of the specialty services that we offer are: Night care for medical professionals and others working graveyard and nighttime shifts. Personalized individual attention to Elderly, Infirm, or other dogs with special medical needs. Our unique environment is perfect for overcoming skittishness and separation anxiety.
Portland Dog Day Care Centers: Who They are For and How They Work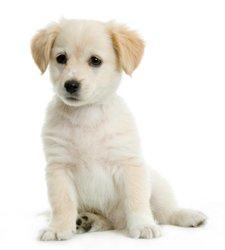 We are open 365 days per year from 7am to 7pm in order to take care of your dog day care needs. Our dog day care customers are taken without a reservation on a first come first serve basis. It is very rare that we are unable to take your dog but if you are unsure, simply give us a call.
All dogs that are not going to be hand carried should be brought to our facility with a secure leash, collar and or harness. Our Portland facility is very secure once your dog is inside, but do please keep in mind that we are located on a busy street with lots of activity taking place throughout the day. Unfortunately, far too many owners do not pay careful attention to their own dog's security! Please take a moment to make sure that your dog is fully secured for his or her short trip to and from your car.
Short-Term Doggie Day Care for Busy Pet Owners
For those needing brief periods of dog day care, we have half day packages that cover periods of 5 hours of less. For those needing more, we offer full-day day care rates good for any time period over 5 hours between 7am and 7pm. Our single-use rates are $15 for a half day and $25 for a full day. However, we offer a number of pre-paid packages with deep discounts that can lower your costs to as little as $7.50 per half day and $10 per full day.
Typically, most day care dogs are fed either before leaving home, after returning home or both. We generally do not feed our day care dogs. However, some puppies and other dogs with special needs are on an eating cycle that includes a mid-day meal. If this is the case with your dog, simply bring his or her mid-day meal. A note will be made to our staff at check-in that your dog is to receive a mid-day lunch.
If your work or school schedule happens to not take place during our normal business hours of 7am – 7pm give us a call. We may be able to accommodate a swing shift or other non-traditional schedules. We always try to find a way to say yes to customer requests if at all possible. We have numerous long-term doggy clients who have been kicked out or rejected by other dog day care providers do to purported behavioral issues, health conditions, special needs, or odd schedules. Safe Journey Dog Boarding takes pride in making every effort to be the dog daycare providers that say "yes!"
Doggy Daycare and Boarding Starts Here! Get In Touch Today CURB-SIDE SERVICE FOR THOSE WITH MOBILITY ISSUES
For customers with disabilities or other difficulties bringing their dogs to the front door, we will make every effort to meet you for curb-side service in order to increase your convenience. If you are not on time for your pick-up or drop-off, call us while on your way. If need be, we can meet you and your dog at the curb. No need to get out of your car. No need to get wet. You can pick-up or drop-off in sixty seconds or less!
SPECIAL NEEDS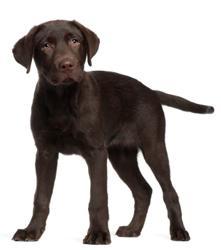 We're particularly skilled at taking care of pets with special needs, including older animals with low mobility. We also provide a great environment to socialize your new puppy or receive help with behavioral problems and obedience training. My dog was so happy at Safe Journey. He looks forward to another stay. The dogs were happy and having fun and not crated at all. Wonderful Service!
Best place ever. Our dog is incredibly people shy. But, whenever we turn the corner to SafeJourney, her tail beats like a drum against the seat. Friendly, wonderful, clean environment. Best price we could find. She plays inside and out and comes home tired.
I feel confident that my puppy, Aasia, is well looked after and in good care when I take her to SafeJourney. I strongly recommend them to friends who inquire about her "daycare".