Welcome to
Safe Journey Dog Boarding
Safe Journey Dog Boarding is Portland Oregon's premiere place for cage-free dog overnight boarding and dog daycare. At Safe Journey, dogs are always free to roam, play, and socialize 24-hours a day, 365 days per year. We do this by never using any cages, crates, pens, or kennels. And, we are open every day of the year from 7:00am to 7:00pm for your convenience.
At Safe Journey, our dog boarding and dog daycare facility provides a safe, comfortable, home-style environment for your dog(s). Our high-frequency dog visitor clientele helps ensure that your dog is able to hang out with a well-mannered dog pack. Many of your dog's playmates at Safe Journey have spent hundreds, and even thousands of days here with us.
Safe Journey is staffed only by a small team of highly devoted partners whose livelihood is invested long-term in your dog's care. Your dog will always have an ongoing personal relationship with us. We are dedicated to your dog's comfort, safety, and happiness, allowing you to relax, focus, and enjoy the times when you must be away from your dog!
First Timers
We know that leaving your dog somewhere for the first time can be really stressful and nervewracking. But after a tour of our facility, and seeing all the other happy dogs running around, we believe that you will feel more comfortable. Some of the dogs that regularly visit the facility have been with us since puppies. Get started, schedule a tour, bring your dog, and see everything that we have to offer. We are confident you and your dog will be happy with our dog boarding and daycare services.
Portland Dog Day Care Centers: Who They are For and How They Work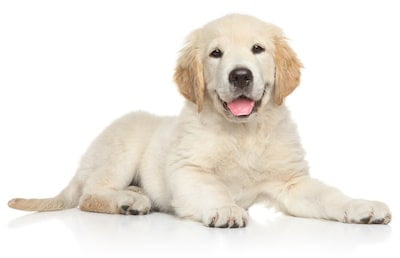 We are open 365 days per year from 7:00am to 7:00pm in order to take care of your dog day care needs. Our dog day care customers are taken without a reservation on a first come first serve basis.
All dogs that are not going to be hand carried should be brought to our facility with a secure leash, collar and or harness. Our Portland facility is very secure once your dog is inside, but do please keep in mind that we are located on a busy street with lots of activity taking place throughout the day. Unfortunately, far too many owners do not pay careful attention to their own dog's security! Please take a moment to make sure that your dog is fully secured for his or her short trip to and from your car.
Short-Term Doggie Day Care for Busy Pet Owners
For those needing brief periods of dog day care, we have half day packages that cover periods of 6 hours or less. For those needing more, we offer full-day day care rates good for any time period over 6 hours between 7:00am and 7:00pm.
Typically, most day care dogs are fed either before leaving home, after returning home or both. We generally do not feed our day care dogs. However, some puppies and other dogs with special needs are on an eating cycle that includes a mid-day meal. If this is the case with your dog, simply bring his or her mid-day meal. A note will be made to our staff at check-in that your dog is to receive a mid-day lunch.
We always try to find a way to say yes to customer requests if at all possible. We have numerous long-term doggy clients who have been kicked out or rejected by other dog day care providers do to purported behavioral issues, health conditions, special needs, or odd schedules. Safe Journey Dog Boarding takes pride in making every effort to be the dog daycare providers that say "yes!"
Dog Daycare Extras
Personal Mobility Issue Curbside Service
For customers with disabilities or other difficulties bringing their dogs to the front door, we will make every effort to meet you for curb-side service in order to increase your convenience. If need be, we can meet you and your dog at the curb. No need to get out of your car. No need to get wet. You can pick-up or drop-off in sixty-seconds or less!
Special Needs
We're particularly skilled at taking care of pets with special needs, including older animals with low mobility. We also provide a great environment to socialize your new puppy or receive help with behavioral problems and obedience training.