Who We Are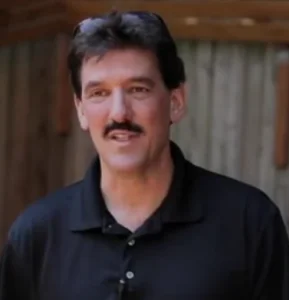 Craig Capley
Owner – The Safe Journey Dog Boarding facility was opened in 2006 as an upscale boutique provider of doggie daycare and overnight dog boarding. As the economic down turn took its toll on people's ability to afford to pay top dollar for dog care, the business was put up for sale in 2010. I purchased the business early that year and have been working to bring affordable cage free dog daycare and overnight dog boarding to middle class Portland area families.
As a life-long dog owner I have cared for numerous dogs and dog breeds. I've had Bassets, Labs, Doxies, Chihuahuas, Terriers, Goldens, Danes, and Weimaraners in my home at one time or another. In addition, I have spent over 30 years in Corporate America building award winning service organizations and outstanding work teams most recently as a Regional V.P. for a local storage provider.
When the opportunity came to take charge of the Safe Journey brand, I jumped at the chance to apply my proven business skills to building a first class Portland area dog care provider. It is my goal to find every way possible to provide the safety, comfort, and care to my dog customers as I expect for my own dog. Come and take a look at what we have to offer at Safe Journey because there is no place better for a dog to stay while their owner is at work or away!
Our Mission
At Safe Journey Dog Boarding we strive to provide a safe, comfortable, relaxed, home-style environment for your dog. This minimizes you and your dog's stress and anxiety any time that you must be away from home and cannot take your dog with you.
We do this by:
Never using any crates, pens, cages or kennels. All dogs roam free 24 hours a day and generally have indoor and outdoor access 10 – 15 hours a day depending on the time of the year.
Maintaining a consistent high frequency clientele. This results in the majority of dogs that are at Safe Journey each day being relaxed well mannered regulars who respond to our staff as they would their own individual owners.
Minimizing outside sounds, distractions, and influences. These cause stress, disruptions, barking, alerts, and other forms of high-stress dog behavior which we diligently work to eliminate from our facility through the use of sound proofing, triple pane window glass, white noise machines, and calming music.
Maintaining a small team of devoted care providers who are invested long term in your dogs care. This results in your dog having an ongoing personal relationship with our on-site staff.
Continuing to refine our business practices in order to increase your dog's comfort, safety, and happiness while staying at Safe Journey Dog Boarding. Relaxed happy dogs allow their dog owners to relax, focus, and/or enjoy the times when they must be away from their dog!