For first-time dog owners, leaving your dog in the care of someone else can be a nerve-wracking experience, especially if you don't have a family member or friend who can dog-sit while away. When you want professional help looking after your dog, you want to do right by them, and it's hard to know where to start.
Well, not anymore. Here at Safe Journey Dog Boarding, we know you must consider many factors before making your decision. Dog daycare can be an excellent experience for both you and your pup–if you choose wisely. This blog post will help ensure that they have a fantastic time while adequately cared for in a safe environment! We have a list of elements, points, questions and more to consider when deciding to leave your dog.
What facilities does the daycare provide? Is there an outdoor area?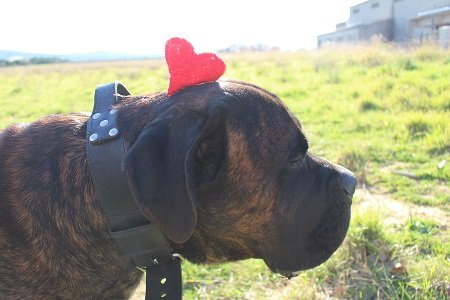 First and foremost, you should consider the type of daycare facility. Does the doggy daycare use kennels, or is it a cage-free environment? What common areas are available? Do they have an outdoor area? Do they provide food or allow for toys? As a pet parent, these are all critical questions to ask before giving your dog over for care and will help foster a positive experience with the daycare environment.
Cage-free daycares offer freedom for dogs that don't enjoy cooping up in a kennel. While all daycares have common areas, some do not provide outdoor areas. While some daycares will allow personal toys in their kennel, dogs can be very territorial about their playthings. Cage-free daycares like ours will ask that you refrain from giving them their toys to prevent fights with other dogs and discourage bad behavior. Others will ask that you provide food for your dog's stay to ensure they are more comfortable.
What breeds, sizes and temperaments of canines do they specialize in?
Consider your dog's age and activity level when choosing a daycare. Different dogs have different needs, so it is vital to select a suitable facility for them! For example, if your dog does not respond well to kennels, look for a cage-free dog boarding facility. If your dog is an older pet, consider finding a care facility that groups its clientele in cohorts based on age or temperament. If your dog does well with smaller groups, ask how many pups are kept together per group by the facility. If your dog has high energy levels, you should inquire how much exercise he will receive and how often they will have nap times.
For younger dogs, it's essential to make sure they have some social skills before bringing them to a daycare. It is also generally not recommended to board your puppy until they are about a year old. The experience can be damaging for a young pup learning how to interact with others. Socializing your dog before bringing them to the daycare staff will allow you to understand their social needs. You will also need to ensure your dog is adequately vaccinated and neutered before bringing them into any daycare to prevent the spread of infectious diseases and unwanted puppies.
Does the staff have experience with different types of dogs?
It's crucial to consider the facilities and the daycare staff who work at it as well. You want to make sure that your dog is being cared for by staff with plenty of experience and knowledge about dogs! The best way to ensure this is whether or not they have been certified in any profession involving animals, such as pet grooming or veterinary assistance. These certifications show that the staff is licensed. An experienced team is indispensable for pack management and can identify signs of stress in dogs, including separation anxiety and potential conflict points for these highly social animals.
However, it's not just about certifications, but experience as well. How long has the staff collectively worked with animals? What types of breeds have they worked with? What is their experience in dog daycare specifically? These are all critical questions to consider when looking for the best facility. Doggy daycares generally require a license, but it's always a good idea to look into what type of training philosophies and education each staff member has received before deciding who will take care of your dog while you are away.
What are their hours of operation? Do they offer overnight care?
Make sure you know the hours of operation for your choice of daycare–you will need a daycare that works on your schedule if you work late or have odd hours. Perhaps your flight comes in late, and you need to pick up your pup in the morning. Knowing when your dog's daycare operates means planning how much you are spending per stay is essential info for pet owners.
The good news is most daycares do offer an overnight care option, however not all of them do. It's what makes the difference between a dog sitter and a dog boarding facility. If you are out of town for a while on a business trip or vacation, you will want to find a daycare that also offers dog boarding. Overnight care means you will need to check in and check out your pup at certain times, as well as potentially provide food and toys.
How much will it cost per day?
The cost of dog daycare is an essential factor to consider when choosing a facility. Prices will vary depending on the area you live in and at which facilities will care for your dog. The average cost for one-day boarding runs about $30 per day, while more extended stays can range from $60. Here at Safe Journey Dog Boarding, we offer rates based on daycare or overnight care, as well as the number of dogs and the time of year you are scheduling your stay. You can read more about our pricing packages here.
Looking For The Best Dog Daycare Near You?
It's time to find the right solution for your dog. And Safe Journey Dog Boarding is a great home-style daycare option for dog owners near Beaverton, OR. While we are across the river in nearby Milwaukie, we have nearly 3000 square feet of space with plenty of room for dogs to explore and become comfortable at their home away from home at affordable prices and packages. Combined with high-frequency clients, we will provide your best friend with stability while you're gone. Check out our FAQ on how to get started with Safe Journey's daycare process, and then call us today!