Dog Boarding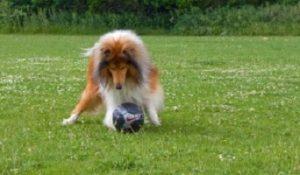 Dog boarding brings to mind images of lonely animals in small kennels. These facilities are sterile, offer little in the way of enrichment, and can elevate stress levels in your dog. When you can't be there, it's the last environment you want to leave them in. That's why we've designed an open, cage-free, and interactive facility for pet boarding services near Happy Valley, OR. With Safe Journey Dog Boarding you can leave knowing your dog is getting the vacation they deserve.
We want to get to know you and your dog!
Our FAQ will answer many of your questions, and we look forward to answering more in person! When you're ready for local Happy Valley dog boarding designed around your dog's needs, call us to schedule a tour. Please call before you arrive so we can greet you personally. We'll also tell you about our affordable curbside pickup and drop off service.
Your premier cage free boarding facility.
Our tour covers the entirety of our facilities. This also gives us a chance to meet and know your dog. Because our facility is cage free, we have to be sure your dog is prepared for this unique boarding style. Our facility includes two different areas.
Indoor play and rest area: Our indoor space is climate-controlled and promotes toy free play. This eliminates items that can cause disputes between boarders and promotes harmony. We kindly ask that you don't bring bedding or toys. Our facility has many areas for a night's sleep or quick dog nap and boarders rarely use beds from home.
Outdoor play and potty area: We've installed double gates in our outdoor area for extra safety. A lush green and pesticide-free lawn makes potty and playtime safe year round. It's perfect for dogs who want some outdoor time in a carefully monitored and controlled environment.
Canine Boarding Preparation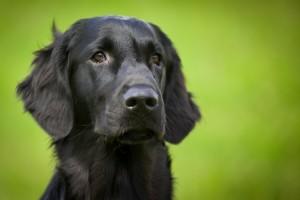 When the tour is over we'll cover paperwork. If you wish to move forward in the process we'll provide your canine companion with a free day of care. This helps your animal socialize and become familiar with our facility. There are only three things you'll need to bring on your scheduled boarding day.
Your dog's best leash
Your dog's favorite food
A form of payment
Contact us to get started!
Our facility near Happy Valley delivers an inviting, safe, and stimulating environment for your furry friend while you are away. We're happy to carry out specific instructions regarding the giving of medications, snacks, or treats as long as we know before your visit. Our facility is open from 7am to 7pm daily, and our staff is excited to meet you and your companion.
Choose the boarding facility that treats your dog with the same compassion you do. Call or contact us today.
We also serve nearby areas like Clackamas with dog daycare and boarding as well. So be sure to tell your friends and family about us!