Cage Free Dog Boarding
You want to give your dog personalized care, but you can't always be there to do it in person. Trips, emergencies, and work can all leave your dog without proper care. Boarding may be necessary in these situations. It doesn't mean you have to leave your best friend in a kennel though. For cage-free pet boarding services, Clackamas dogs love, knowledgeable dog owners choose Safe Journey Dog Boarding.
Go cage free for a happy and healthy canine!
When you choose cage free dog boarding, Clackamas dogs enjoy the benefits. Just some of the reasons dog owners go cage free include: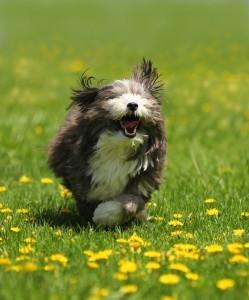 Cage free dog boarding is low stress. - Kenneling can be traumatic, especially when your dog isn't acclimated to it. Without the comforts of a familiar environment, they don't have a frame of reference. Our cage free dog boarding facility Clackamas residents trust features two areas designed for your dog. Our indoor area is deigned for toy free interaction and sleep. Our grassy outdoor area lets your dog enjoy fresh air in a pesticide free environment. We use double gates for their safety and protection.
Keep your dog active with cage free dog boarding. - The Companion Animal Research Group studied solitary dogs compared to those in group housing. Solitary dogs had greatly reduced activity levels. Non-social repetitive locomotory behavior was also increased. This is likely due to the kennel settings lack of olfactory stimulation and interaction.
Cage free boarding keeps your dog happy. - When a dog is removed from its owner it can undergo severe psychological stress. A kenneling environment often makes this worse. Staff are forced to divide their time between animals. This severely limits the amount of interaction they get. The more dogs, the less interaction. Cage free boarding dog Clackamas dogs benefit from most eliminates that variable all together.
We don't limit your dogs interactions!
With cage free dog boarding, Clackamas dogs can freely interact with each other. This lets them control how much stimulation they receive. Since our indoor area houses a large number of sleeping areas, there's always a quiet place for a nap. Interaction on your dogs time provides them with exercise and companionship when they want it.
Your Dog's Favorite Cage Free Boarding Facility
We aren't just a local favorite of dog owners, we're your companions favorite cage free dog boarding facility. We've designed our facility for animal security, safety, and fun.
Our caring staff watches over your dog.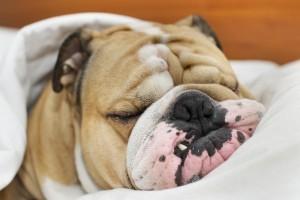 During open hours your dog is never left alone. We interact regularly with, observe, and check-on your dog. This adds additional safety, and makes sure they have proper care right when they need it. If your dog has special needs, we can accommodate them. Our staff just needs written instructions and anything to be given like mid-day meals or medication.
Our facility accommodates different dogs and schedules.
Many of our boarders were turned away from other facilities due to health issues, odd owner schedules, or special needs. We want to accommodate every dog. If your schedule doesn't fall between our hours of 7am to 7pm, 365 days a year, we will do everything we can to work with you to provide service.
We have great rates for all our services.
$15 Half Day Services - This package is ideal for those who need 5 hours or less of cage free dog boarding.
$25 Full Day Services - This package is perfect for those who need cage free dog boarding all day.
We offer great discounts for those who take advantage of our package deals.
Get Cage Free Dog Boarding Today!
Getting started
with
cage free dog boarding
is simple. Just call
(503) 209-0177
or
Contact Us
to find out more about what cage free boarding can do for you and your dog.
Other Services Include: