Do You Have an Emergency Plan for Your Pets?
We've all gone through the scenario of what items we would grab in the event of a fire, storm, earthquake, or other disasters, but have we thought about our pets? Because disasters are inherently unpredictable, it's difficult to imagine how we'll round up our animal companions when the time comes. Especially if they're allowed to wander outdoors. At Safe Journey Dog Boarding we maintain a safe environment for your furry friend. Trust the dog daycare in Portland that keeps the safety of your pet in mind.
When the Oroville dam spillway in California started to crumble in the Winter of 2017, residents downstream of the lake spent precious hours rounding up their outdoor pets (mostly horses, chickens, cats. Dogs are more likely to come when called). It just wasn't something most pet owners thought about, let alone prepare for when emergency evacuations take place. The same situation occurs when a fire starts to creep into residential areas – like in the summer of 2015 when the Warm Springs fire spread quickly across ranches and farms in the area. Many residents had mere minutes to load their horses into trailers before the blaze swept across their property.
Preparing in advance will help you act quickly during an emergency. Here are a few tips to get you started.
---
Precautions to Help You and Your Dog Act Swiftly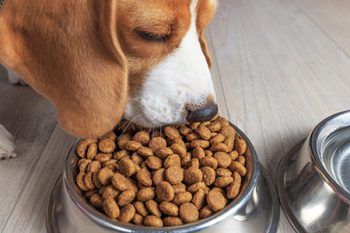 Make sure your dog has an ID tag and microchip – This is the most important step you can take to ensure, even if your dog is lost, that they can be identified and returned to you when found. Though microchips cannot pinpoint your dog's location if they are lost, having one significantly increases the chances that you'll be reunited after a disaster. If your pet already has one, make sure the phone number listed on the tag is current, and that the microchip information is correct.
 Request a pet safety pack from ASPCA – It's possible that you won't be home during a disaster. However, you can place pet rescue alert decal stickers on the door or window of your home so rescue workers will know if a pet is trapped inside if you're away.
Bring pets inside as soon as possible – Dogs are good at sensing the early signs of bad weather and even earthquakes. Though this is an important survival trait, it can cause erratic behavior in your dog, so the best thing to do is to keep them safe indoors. If you have multiple pets, keep them in separate rooms if possible. Because of the chaos outdoors, it may shift their normal friendliness to hostility without much warning.
If you evacuate, take your dog along – Obviously, if it's not safe for you to stay in your home, it's not safe for your dog either. But keep in mind that most Red Cross disaster shelters do not allow non-service dogs. Think ahead about where you can take your dog if you are being evacuated on short notice. Talk to neighbors or nearby friends who can be a backup caretaker in case you are away.
Learn about common or impending disasters in your region – Evacuating due to a wildfire requires different strategies than evacuating for a storm or earthquake. For example, stay indoors and protect yourself and your dog from falling debris as much as possible during an earthquake. If a flood or fire is on its way, leave your home immediately and head for areas out of the path of danger.
---
Prepare a Pet Emergency Kit
Even if you already have your own emergency kit, does it include a copy of your pet's medical records? What about water for your dog? Here is a list of things often forgotten during the chaos of a disaster.
At least a week's worth of dog food
Can opener for canned food
Food dishes
Pet first aid kit
A two week's supply of any medications your dog is taking
Bottled water
Waste bags
A photo of your dog in case you are separated
Dog carrier or crate
---
Safe Journey Dog Boarding
Proudly serving Portland metro area dog owners.