Boarding Your Dog for the First Time
Vacations are supposed to be a fun and enjoyable experience. However, nothing puts a damper on your mood worse than your fur pal, giving you sad eyes while you pack your bags. If you get to go away and have fun, shouldn't they have a similar experience? Luckily, gone are the days of kennel boarding where your pet is stuck in a cage most of the time.
When it comes to putting your dog in a daycare or boarding facility, there are a variety of options to choose from. No two are alike though, and there are some things you should consider before you just pick one at random. You know your pup better than anyone, so make sure to keep them and their unique personality and needs in mind when choosing the right place.
Visit the Boarding Facility and Don't Be Afraid to Ask Questions
It's not enough just to google a place, check out their website, and read reviews; you need to visit in person to get the full picture. Make a list of a few different places that you'd like to check out and then plan to visit them each before deciding. Just be sure to call first. Some dog boarding facilities will happily accommodate walk-in visits; however, others might require you to schedule a tour before stopping by. Once you've got your visits mapped out, make a list of questions and things you want the facility to know about your dog. They should be able to accommodate any questions you have and be more than willing to alleviate any fears or worries you may have. If they seem evasive or can't answer your questions, then it's probably not the right choice.
Ask for a Tour of the Boarding Facility
First things first, ask if you can get a tour of the dog boarding facility, and then plan to ask your questions as they walk you around. Even if they have a webcam (yes, some places have a camera so you can watch your pup) you should still ask for a tour. The cameras likely don't show every area that your dog will encounter. Even if you think the place looks nice at first glance, it will help alleviate some of your stress to know that your dog will be safe and well cared for.
Ask About the Sleeping Arrangements
The space where the dogs sleep at night can vary significantly from place to place. If it's a dog hotel, the dogs might have individual "rooms" to sleep in at night. Some places offer communal sleeping, where all of the dogs sleep together in one big room. Other facilities that resemble more of a home-like setting might let the dogs sleep around the house wherever they like.
If you know that your dog hates to be left alone or gets separation anxiety, it might be a good idea to choose a place where there are communal sleeping arrangements or where they can sleep in a more comforting home-like setting. Being put in a separate space to sleep alone might exacerbate their anxiety, especially at a new place that they are unfamiliar with.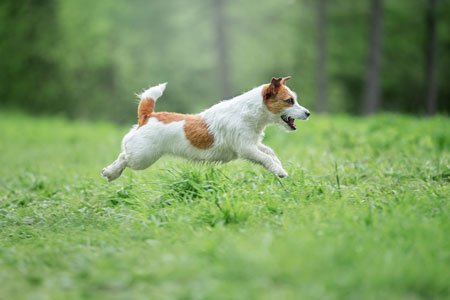 Ask About the Play Areas
If you are only gone for a day or two, you might not mind as much if the facility doesn't have a large area for your dog to run around and play. Some dog boarding places that don't have large play areas will offer to walk your dog a couple of times throughout the day to get them the exercise they need. A trip that lasts a few days, though, means you might want to consider a facility with room for your pup to run around and socialize.
Ask About the Feeding Situation
Most dog boarding facilities will require you to bring your own food for your dog. Though they do sometimes keep extra food on hand in case of emergencies, you will likely want to provide the food that your dog is used to eating anyways. If you have a food aggressive dog, you should warn them of this, and ask if your dog will be fed in a separate area to make sure there aren't any issues. On the other end, if your dog isn't food aggressive, and happily lets other pups eat their food, you should mention this as well. The last thing you want is to pick up your dog at the end of your trip only to find out they weren't eating because other dogs were stealing their food.
Ask About Insurance and Certifications
Though it isn't required for dog boarding staff to be certified, if this is something that matters to you, ask about it. Some boarding facilities are certified and have higher standards for their team than others. While a dog boarding facility can still be perfectly suitable even if they don't have certifications, knowing that the staff is knowledgeable to some extent is always a good thing to inquire about.
You should also ask about the insurance situation. If your dog gets hurt by another dog or if your dog is the one that causes harm, you will want to know how the facility handles these situations. A bonded and insured facility will foot the bill in these situations. However, if they are not bonded, you will want to know in case you end up having to pay for unexpected costs.
Ask About Vaccines and Paperwork
Finally, the last thing you should do before ending your tour is to ask about the requirements. Every dog boarding facility should require your dog to have a clean bill of health with proof of vaccinations. When you have a large number of animals all together in one space, it can be easy for things to spread. Knowing what is required of you and your pet upfront will also help to alleviate any stress that could occur if you show up to board your dog without the proper paperwork.
Safe Journey Dog Boarding
At Safe Journey Dog Boarding, we strive to provide every owner and dog with the best experience possible. As dog owners ourselves, we understand the stress and fears involved with leaving your beloved pet with strangers. Our staff provides a safe and welcoming cage-free environment, and our home-style facility ensures that your dog can roam free, play, and socialize to their heart's content. For more information, give us a call or stop by Safe Journey Dog Boarding today!