DOG BOARDING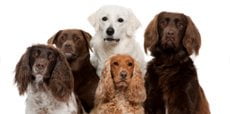 Crate-Free Home Boarding. No Cages, Crates, Pens, or Kennels! How it works: You make a reservation to bring your dog to us during check-in hours. Your pet spends the day and night at our comfortable Victorian home, with us and other dogs. For your dog's protection, our home is climate-controlled and our yard is pesticide-free.
SPECIALIZED SERVICES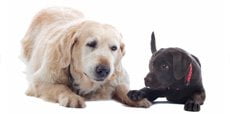 Some of the specialty services that we offer are: Night care for medical professionals and others working graveyard and nighttime shifts. Personalized individual attention to Elderly, Infirm, or other dogs with special medical needs. Our unique environment is perfect for overcoming skittishness and separation anxiety.
SAFE JOURNEY DOG BOARDING
Safe Journey Dog Boarding is Portland Oregon's premiere place for cage free dog overnight boarding and dog daycare. At Safe Journey, dogs are always free to roam, play, and socialize 24 hours a day, 365 days per year. We do this by never using any cages, crates, pens, or kennels. And, we are open every day of the year from 7am to 7pm for your convenience.
At Safe Journey, our dog boarding and dog daycare facility provides a safe, comfortable, relaxed, home-style environment for your dog. This minimizes you and your dogs stress and anxiety while you are away. Our small high frequency of visit dog clientele helps ensure that your dog is able to hanging out with a well-mannered dog pack. Many of your dogs playmates at Safe Journey have spent hundreds and even thousands of days here with us.
Safe Journey is staffed only by a small group of business partners whose livelihood is invested long term in your dogs care. Your dog will have always have an ongoing personal relationship with us. We are dedicated to your dogs comfort, safety, and happiness allowing you to relax, focus, and enjoy the times when you must be away from your dog!
Our clients said
My dog was so happy at Safe Journey. He looks forward to another stay. The dogs were happy and having fun and not crated at all. Wonderful Service!