DOG BOARDING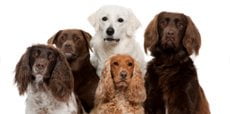 Crate-Free Home Boarding. No Cages, Crates, Pens, or Kennels! How it works: You make a reservation to bring your dog to us during check-in hours. Your pet spends the day and night at our comfortable Victorian home, with us and other dogs. For your dog's protection, our home is climate-controlled and our yard is pesticide-free.
SPECIALIZED SERVICES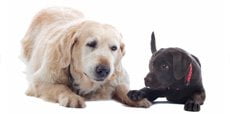 Some of the specialty services that we offer are: Night care for medical professionals and others working graveyard and nighttime shifts. Personalized individual attention to Elderly, Infirm, or other dogs with special medical needs. Our unique environment is perfect for overcoming skittishness and separation anxiety.
Who It's For and How It Works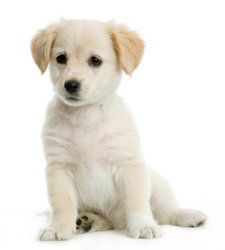 We are open 365 days per year from 7am to 7pm in order to take care of your dog day care needs. Our dog day care customers are taken without reservation on a first come first serve basis. It is very rare that we are unable to take your dog but if you are unsure, simply give us a call to confirm that we are able to take your dog.
All dogs that are not going to be hand carried should be brought to our facility with a secure leash, collar and or harness. Our
Portland
facility is very secure once your dog is inside, but do please keep in mind that we are located on a busy street with lots of activity taking place throughout the day. Unfortunately, far too many owners do not pay careful attention to their own dogs security! Please take a moment to make sure that your dog is fully secured for his or her short trip to and from your car.
For those needing brief periods of
dog day care
, we have half day packages that cover periods of 5 hours of less. For those needing more, we offer
full-day day care
rates good for any time period over 5 hours between 7am and 7pm. Our single use rates are $15 for a half day and $25 for a full day. However, we offer a number of pre-paid packages with deep discounts that can lower your costs to as little as $7.50 per half day and $10 per full day.
Typically, most
day care dogs
are fed at home either before leaving home, after leaving home or both. We generally do not feed our day care dogs. However, some puppies and other dogs with special needs are on an eating cycle that includes a mid-day meal. If this is the case with your dog, simply bring his or her mid-day meal. A note will be made to our staff at check-in that your dog is to receive a mid-day lunch.
If your work or school schedule happens to not take place during our normal business hours of 7am - 7pm give us a call. We may be able to accommodate a swing shift or other non-traditional schedule. We always try to find a way to say yes to customer requests if at all possible. We have numerous long term doggy clients who have been kicked out or rejected by other
dog day care
providers do to purported behavioral issues, health conditions, special needs, or odd schedules.
Safe Journey Dog Boarding
takes pride in making every effort to be the dog daycare providers that says "yes!"
CURB-SIDE SERVICE
We will make every effort to meet you for curb-side service in order to increase your convenience and minimize disruption to the tranquility of the facility. If you are not on time for your pick-up or drop-off, call us while on your way. Meeting you and your dog at the curb is good for you, good for your dog, and good for all of our four-legged guests. No need to get out of your car. No need to get wet. You can pick-up or drop-off in sixty seconds or less!
SPECIAL NEEDS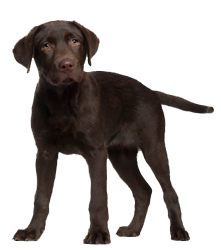 We're particularly skilled at taking care of pets with special needs, including older animals with low mobility. We also provide a great environment to socialize your new puppy or receive help with behavioral problems and obedience training.
HALF DAY
$15/day
---
View our package pricing for better daily rates!
We have packages as low as $7.50 per day!
FULL DAY
$25/day
---
View our package pricing for better daily rates!
We have packages as low as $10.00 per day!
My dog was so happy at Safe Journey. He looks forward to another stay. The dogs were happy and having fun and not crated at all. Wonderful Service!
Best place ever. Our dog is incredibly people shy. But, whenever we turn the corner to SafeJourney, her tail beats like a drum against the seat. Friendly, wonderful, clean environment. Best price we could find. She plays inside and out and comes home tired.
I feel confident that my puppy, Aasia, is well looked after and in good care when I take her to SafeJourney. I strongly recommend them to friends who inquire about her "daycare".