Benefits Of A Doggie Daycare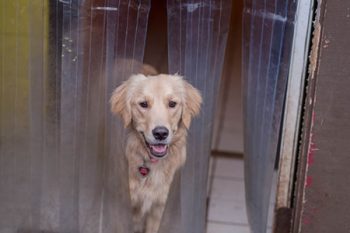 Your dog, no matter how big or how small is part of your family. And leaving your furbaby at home all day isn't enjoyable for either of you. That is why finding the right dog boarding facility for your pup is essential! It allows time for socializing and exercise while you are at work. Your dog won't be inside all day where he/she will get bored and probably get into some mischief. But when they are at Safe Journey Dog Boarding in Portland, you can relax at work knowing your pet is safe and happy. And they will be just as excited to see their friends at daycare every day!
Things To Bring To Doggie Daycare
When you are dropping your dog off for the first time, there are a few things you should bring with you. And after the first week, you'll be a pro at packing a doggie daycare bag! Ensuring your dog has a collar with identification on it is probably the most important thing to remember. His or her leash should also be on the list. If you want your dog to go on walks while you are gone, make sure to pack their leash. Our staff at Safe Journey Dog Boarding are friendly and experienced with all dogs, big or small. You can rest easy knowing your dog is with professionals.
Special Information For Your Dog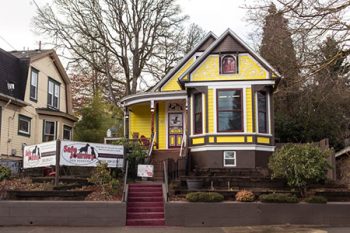 Every dog is unique, and some dogs have diet restrictions. If your pup needs to eat special food or isn't allowed to have certain types of treats. Please make sure to give this information to the staff at Safe Journey Dog Boarding, and we will make sure your dog gets the proper meals. Medication is also vital information to pass on to your doggie daycare staff members. If your pup has particular medicines that he/she needs throughout the day, please discuss this with our specialists. We want to keep your dogs safe and happy while you are away, so all the information you provide us is helpful. And lastly, always provide emergency contact information; this should be your number and address along with your veterinarian's phone and address. We take all safety precautions to ensure your furbaby is well protected and taken care of so they can have a great time at daycare!
Is Doggie Daycare Right For You?
Daycare for your pup is a great idea. It allows you to go to work or away for a long time without having to worry about leaving your dog home alone. But not all dogs are well-suited for daycare; mostly timid dogs that might be scared of being in the same area with numerous other dogs. Just knowing your dog's personality will help you decide if daycare will work for them. Feel free to ask our staff about other dogs that stay there and the different activities that go on throughout the day. Questions like this will help give you a good feel of what every day is like at Safe Journey Dog Boarding. Taking a tour of the facility and seeing everything that has to offer will guarantee yours and your pups excitement! We have proper fencing with angled tops to prevent curious and energetic dogs from jumping over. Appropriate ventilation is a necessity and is well taken care of in addition to regular cleaning to maintain a hygienic environment.
Bring your pup to Safe Journey Dog Boarding in Portland today. Talk to our friendly staff and take a tour of our facility! You'll see that it is an excellent place for your dog to socialize and enjoy the day while you're gone. Give us a call today! We also offer cage-free dog boarding near West Linn, Portland, Clackamas, Aloha, Beaverton, Tigard, Gresham, Milwaukie, Lake Oswego, and Happy Valley!