Dog Day Care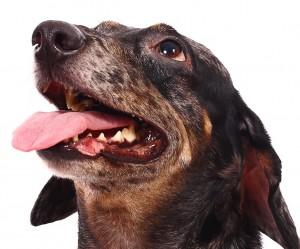 Ideally most dog owners would be elated to find out the hotel they're staying at enjoys dogs as much as they do, or have a friend or family member permanently available for weekday sits. This is rarely the case, and the opportunity to find a dog sitter may not always exist. That's only true if you haven't heard of Safe Journey Dog Boarding. We provide dog day care and pet boarding services, Milwaukie residents can rely on. Open 365 days a year with accommodating hours, a cage free facility, and great rates, we provide exceptional doggy day care near Milwaukie on your schedule!
The Professional Dog Day Care Milwaukie Canines Prefer!
With our open, multi-area dog day care facility just a short drive from Milwaukie, we've created a place where canines can engage with one another in a protective and nurturing environment. We know when it comes to dog day care, Milwaukie dog owners expect the best. That's why we designed our facility for toy free play. A large indoor facility with sleeping nooks and engagement areas complements our green, lush, pesticide free outdoor area. We use double gates for separation and safety, providing your dog with a fulfilling experience.
For dog day care, Milwaukie residents know our dog day care facility offers more. Observant staff make sure your dog remains happy and safe for their entire stay. If your companion has special needs and requires medication or additional meals we're happy to accommodate you. Just make sure to bring instructions and the items to be given.
Our facility is open to dogs and puppies that require special attention. As your local accepting dog day care, Milwaukie canine owners often come to us when other facilities tell them no. That's because we want to accommodate every client. Many of our long term boarders have been kicked out or rejected by nearby dog day care providers in Milwaukie because of purported health, behavioral issues, or special needs. We've even received clients because another facility wouldn't work with an unorthodox schedule! We value your time and your dog, that's why we've structured our dog day care facility to support the needs of every dog.
Dog Day Care that Meets your Needs
Timing is crucial. For dog day care, Milwaukie dog owners depend on a facility like ours that is happy to work with them. We're open from 7am to 7pm, 365 days a year supplying year round canine day care services. Capacity isn't often reached in our expansive facility, and though reservations aren't accepted we're happy to tell you if we have room beforehand.
We ask that you secure your dog when bringing it to our premises. We are located on a bustling street. Our facility is fully secured, but cannot protect from outside dangers. A collar, harness, carrier, or leash protects your dog at every step.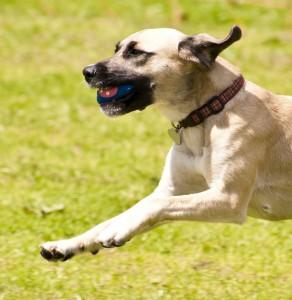 Our boarding accommodations work with every schedule.
Any time between 7am and 7pm greater than 5 hours falls under our full day rate of $25
Any time between 7am and 7pm smaller than 5 hours falls under our half day rate of $15
Swing shift boarders and non-traditional boarders can be accommodated.
For accomodating, reliable, local dog day care Milwaukie dog owners trust call (503) 209-0177 or Contact Us today.
Other Services Include: