Dog Day Care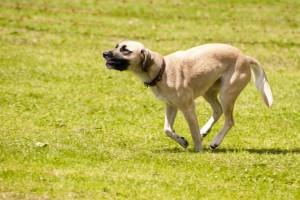 It would be wonderful it you could take your dog everywhere, but that isn't often the case. Leaving them with a family member or friend isn't always an option either. Maybe you recently adopted, got a new puppy, or your furry friend doesn't like being alone. Whatever the details, professional pet boarding services near Clackamas with Safe Journey Dog Boarding is the safest way to keep your dog cared for and mentally stimulated during the day.
Professional Doggy Day Care
With our beautiful
dog day care
facility tucked away just a short drive from
Clackamas
, we've created a gorgeous facility that protects and engages your dog. We have a specially designed indoor area and lush grassy outdoor area at our facility. Double gating ensures boarders are always supervised when traversing the facility. Our design incorporates a number of exercise and play areas that promote movement without the need for toys. Our attentive staff will keep careful watch of your dog, and we are happy to carry out any special instructions you may have regarding feeding, medication, or special needs.We have extensive experience with younger dogs and those that require special attention. Though our dog day care typically doesn't involve feeding, we will accommodate any eating cycles that include medication or mid-day meals. Just bring in your dog's medication or food. Our staff will be notified upon check-in.
Dog Day Care that Meets your Needs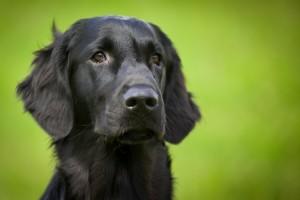 As your complete dog day care provider near
Clackamas
, we have extensive hours. Open 365 days a year from 7am to 7pm, we're proud to provide our exceptional dog day care services year round. We do not accept reservations, but welcome calls to ensure space is available. Our large dog day care facility rarely reaches capacity, and we're happy to provide a confirmation before your arrival.We kindly request that any dogs not carried into our facility be brought in with a secure leash, harness, or collar. Though our facility is incredibly secure, it is located on a busy street. We want to make sure your dog gets here as safely as possible. For their sake, please secure them when traveling to and from your vehicle.Our canine accomodations can meet nearly every schedule.
Our full day rate of $25 covers any period longer than 5 hours between 7am and 7pm.
Our half day rate of $15 covers any period shorter than 5 hours between 7am and 7pm.
Swing shift and non-traditional boarders can be accommodated.
Don't hesitate to give us a call even if your work or school schedule does not take place between 7am and 7pm. We work our hardest to say yest to every customer. A number of our long term canine boarders have been kicked out of or rejected by other
dog day care
providers near Clackamas due to purported special needs, behavioral, health related issues or simply for being gifted with an owner who possesses an unorthodox schedule. We're a dog day care near Clackamas that likes to say "yes!", and we work our hardest to accommodate every dog and their owner.For a local, accommodating, reliable
dog day care
near Clackamas call
(503) 209-0177
or
Contact Us
today.
Other Services Include: