Dog Boarding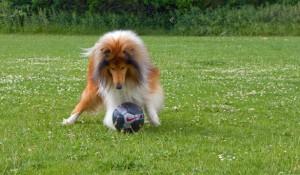 Dog boarding makes many dog owners think of cramped kennels and sad animals. They can seem more like a shelter than a stimulating vacation for your pet. With the right facility, pet boarding services near West Linn can be a relaxing and stimulating experience for your animal. That's what we provide at Safe Journey Dog Boarding. Let your pet enjoy the benefits of free movement in an outdoor and indoor environment designed for dogs.
If you still have questions after reading our FAQ, we'd be delighted to answer them. When you're ready for the best in local dog boarding we'll schedule a tour for you and your canine companion. We ask that you please call before your arrival so we can greet you. This also provides us with the chance to tell you more about our curbside pick up and drop off services.
Your Premier Dog Boarding Facility
Our tour covers the entirety of our facility, and allows us to meet your dog. Since we believe in a cage free environment, we'll need to make sure your dog is suited for this style of boarding. Our facility covers two unique areas. The indoor portion is tailored for play and includes a wide range of sleeping nooks. We ask that you don't bring a bed, we've found our boarders typically do not use them.
Our grassy outdoor area is protected with double gates. This keeps your dogs safe, and makes sure even the smartest canine is supervised. All dogs are individually fed in a designated feeding room. If you supply us with any treats for your dog, they'll receive one during feeding. Several bathroom breaks are taken throughout the day, with a final break at midnight. We maintain a pesticide free lawn, and climate controlled indoor space.
Canine Boarding Preparation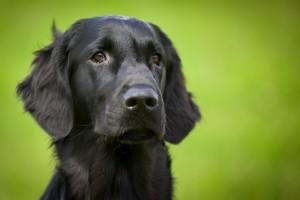 Once the tour is over, if you would like to move forward we'll cover paperwork and provide your dog with a free day of doggy day care. This helps animals familiarize themselves with the facility and socialize. When you bring your dog in for scheduled boarding, just bring these three things:
Your dog's best leash
Your dog's favorite food
A form of payment
Our facility near West Linn is designed to provide mental and physical stimulation without the use of toys. We ask that you leave anything at home that your dog may want to defend or possess. This promotes harmony among all of our boarders. We're happy to carry out any individual instructions like administration of medication as long as we are aware beforehand. Our canine boarding facility is open from 7am to 7pm daily, and we're so excited to meet you and your companion.
For exceptional boarding for all of your dogs, call or contact us today. We also proudly serve surrounding areas like Lake Oswego with our dog day care and cage free dog boarding services.