Cage Free Dog Boarding
You want to give your dog the very best, but timing can make it difficult. Jobs, vacations, emergencies; all of these can leave you needing care. You want to leave your dog somewhere safe, comfortable, and designed around their needs. All boarding is not created the same, and you shouldn't consider it to to be a last resort. If you don't know about cage-free pet boarding services, Tigard owners who choose Safe Journey Dog Boarding know their animal companions receive around the clock interaction and care.
Go cage free for a happier healthier canine!
When you choose cage free dog boarding, Tigard dogs reap the benefits. Just some of the great reasons to choose our cage-free facility include: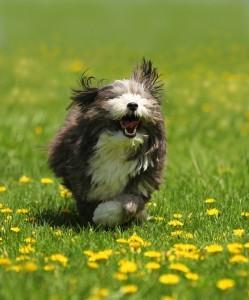 Cage free dog boarding prevents stress. Kenneling can be tough on a dog mentally. This is especially true if they haven't been acclimated to it. Without the comforts of home, they don't have a frame of reference for safety. Our cage free dog boarding facility Tigard residents trust has multiple areas for canines. An indoor area is built around toy free play, interaction, and rest. Our outdoor area features beautiful pesticide free grass and safety gates.
Cage free dog boarding keeps your dog moving. The Companion Animal Research Group studied dogs kept in solitary confinement compared to group housing. They found solitary animals had greatly reduced activity levels compared to those in a group. They also saw an increase in stress related behaviors like pacing and other non-social repetitive locomotory behavior.
Cage free dog boarding makes your dog happy. Your dog loves you. When you have to leave it can cause psychological stress. A kennel is one way to increase this stress. They limit movement and staff can only spend time with individual animals. The more dogs, the less interaction. We remove this variable entirely. Cage free dog boarding allows your dog to enjoy the company of others, while receiving near constant oversight and monitoring.
We don't limit the interactions your dog can have!
With cage free dog boarding your dog can freely interact with others. This lets them determine their own schedule. Other than regular meals, bathroom breaks, and a scheduled bedtime, your dog can determine its day. It can enjoy companionship, sleep in one of our great nooks, or just spend time lounging in the grass.
Your Dog's Favorite Cage Free Boarding Facility
We aren't just a local favorite for dog owners, we're your pet's favorite cage free dog boarding facility. We've designed our facility around canine security, fun, and safety.
Our caring staff watches over your companion.

During open hours your dog is never alone. Our observant staff regularly interact, check in, and monitor dogs and their environment. This increases safety by allowing us to provide immediate care when a boarder needs it. We can accommodate canines with special needs as well. We just require written instructions and any items to administer like medication or snacks.
Our facility accommodates unique schedules and dogs.
Many of our best boarders were turned away from other local facilities. This may be due to health issues, special needs, or owner schedules. We go the distance to accommodate every dog. If your schedule doesn't fall during our standard open hours between 7am to 7pm. 365 days a year we will work with you to provide service.
We have affordable rates for every service.
Only $15 Dollars for Half Day Service – This is perfect for owners who need 5 hours or less of cage free dog boarding.
Only $25 Dollars for Full Day Service – This is great for owners who need an entire day of cage free dog boarding.
We offer fantastic discounts for those who choose our package deals.
Get Cage Free Dog Boarding Today!
Starting with cage free dog boarding in Tigard is easy. Just call (503) 209-0177 or contact us to learn more about what cage free boarding can offer you and your dog.
Other Services Include: