Cage Free Dog Boarding
You want to ensure your dog receives the highest level of care, but doing it yourself isn't always an option. Emergencies, vacations, and even your job can leave you needing care. You want someone who provides for more than your dog's basic needs. Boarding isn't created equally, and doesn't have to be a last resort. If you haven't considered cage-free pet boarding services, Milwaukie dog owners who choose
Go cage free for a happier healthier canine!
When you choose cage free dog boarding, Milwaukie dogs benefit. Just a few of the reasons pet owners rely on our cage free facility include: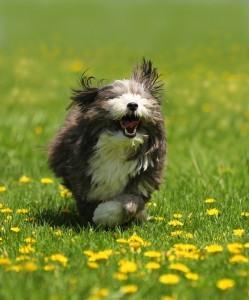 Cage free dog boarding prevents stress - Kenneling can be hard on a dog, especially when they haven't experienced it before. Without home comforts they don't have a frame of reference for where they are or whether it is safe. Our cage free dog boarding facility Milwaukie residents rely on has multiple areas designed around canine needs. Our indoor area is built for interaction, play, and rest—without the use of toys. Outdoor areas are covered in lush, pesticide free grass and double gated for additional safety.

Cage free dog boarding keeps your dog moving - The Companion Animal Research Group studied solitary dogs. They found that solitary canines had significantly reduced activity levels compared to those in group housing. They also observed an increase in pacing and other non-social repetitive locomotory behavior. The probable cause is the reduced stimulation and interaction that comes from kenneling.

Cage free dog boarding makes your dog happy - Dogs love their owners. When an owner has to leave their dog, it may cause psychological stress. A kennel can increase this stress. Kennel staff have limited time to spend with your dog. The more dogs, the less time yours will receive. Cage free dog boarding Milwaukie dogs benefit from most removes this variable entirely.
We don't limit the interactions your dog can have!
With cage free dog boarding, Milwaukie dogs can freely engage with each other. This lets them determine the best time for play, sleep, and lounging. Our indoor area has a massive array of different sized and lit sleeping areas. Free interactions at your dog's own pace allow them the exercise and companionship they're looking for, on their terms.
Your Dog's Favorite Cage Free Boarding Facility
We aren't just a local favorite for dog lovers, we're your pets favorite cage free dog boarding facility. We've designed our facility for maximum canine safety, security, and fun.
Our caring staff watches over your companion.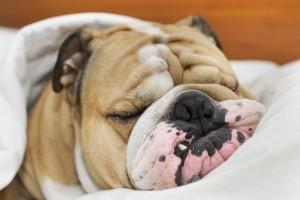 Your dog is never on their own during our open hours. Regular interactions with observant staff, check ins, and monitoring guarantee regular attention in a regulated environment. This increases safety by ensuring your dog receives care whenever it needs it. We can accommodate canines with special needs. Our staff only requires written instruction, and any items that need to be administered like a snack or medication.
Our facility accommodates unique schedules and dogs.
Many of our favorite boarders were turned away from other local facilities because of owner schedules, health issues, or special needs. We go the extra mile to acommodate every dog. If your schedule isn't within our standard open hours of 7am to 7pm, 365 days a year, we will do whatever we can to provide you with service.
We have affordable rates for every service
Half Day Service for just $15 Dollars - This is an ideal package for owners who require 5 hours or less of cage free dog boarding.
Full Day Service for just $25 Dollars - This is the perfect package for owners who require an entire day of cage free dog boarding.
We offer excellent discounts for those who choose our package deals.
Get Cage Free Dog Boarding Today!
Getting started with cage free dog boarding is simple. Just call (503) 209-0177 or contact us to learn more about what cage free boarding can offer you and your dog.
Other Services Include: