DOG BOARDING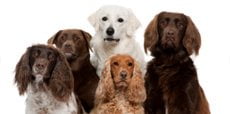 Crate-Free Home Boarding. No Cages, Crates, Pens, or Kennels! How it works: You make a reservation to bring your dog to us during check-in hours. Your pet spends the day and night at our comfortable Victorian home, with us and other dogs. For your dog's protection, our home is climate-controlled and our yard is pesticide-free.
SPECIALIZED SERVICES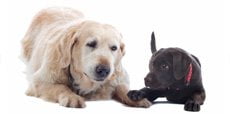 Some of the specialty services that we offer are: Night care for medical professionals and others working graveyard and nighttime shifts. Personalized individual attention to Elderly, Infirm, or other dogs with special medical needs. Our unique environment is perfect for overcoming skittishness and separation anxiety.
Our Current Specials
Customers wanting to buy a day care package for two dogs receive a 50% discount off the price of the second dog.
All day care customers who renew their day care packages prior to the expiration of their previous package receive a bonus day of day care.
All day care customers who go on Automatic Credit Card Renewal of their day care packages receive 2.5% off the posted day care package rate.
All day care packages can be used for overnight boarding on a one credit for every 12 hours of consecutive boarding (e.g. 5 and 1/2 days equals 11 credits).
www.dogboardingportland.com
Proudly serving
Portland
metro area customers.